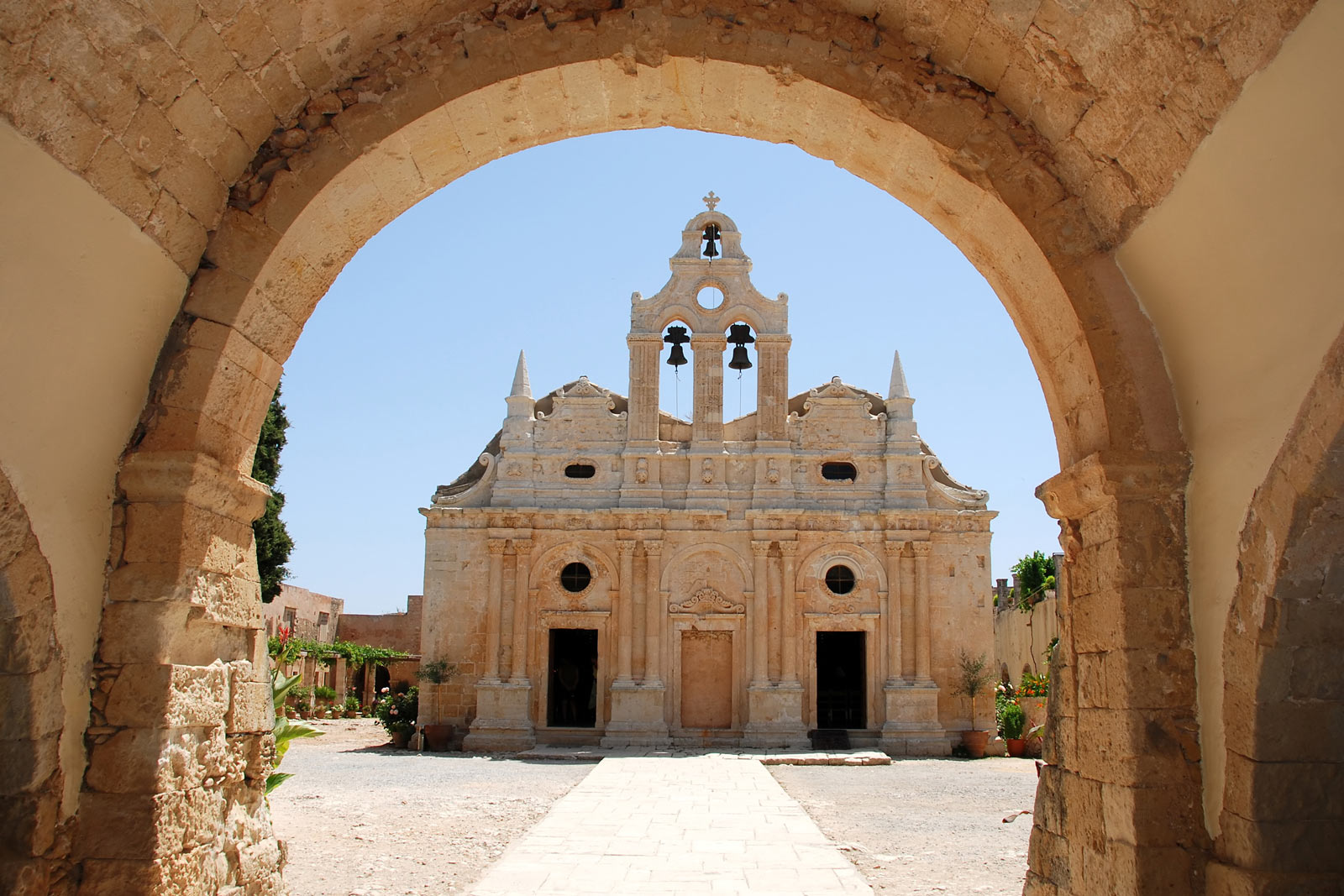 The Holy Monastery of Arkadi
The Holy Monastery of Arkadi, is a historical Monastery of Crete, situated on a fertile plateau, 23 km southeast of Rethymnon.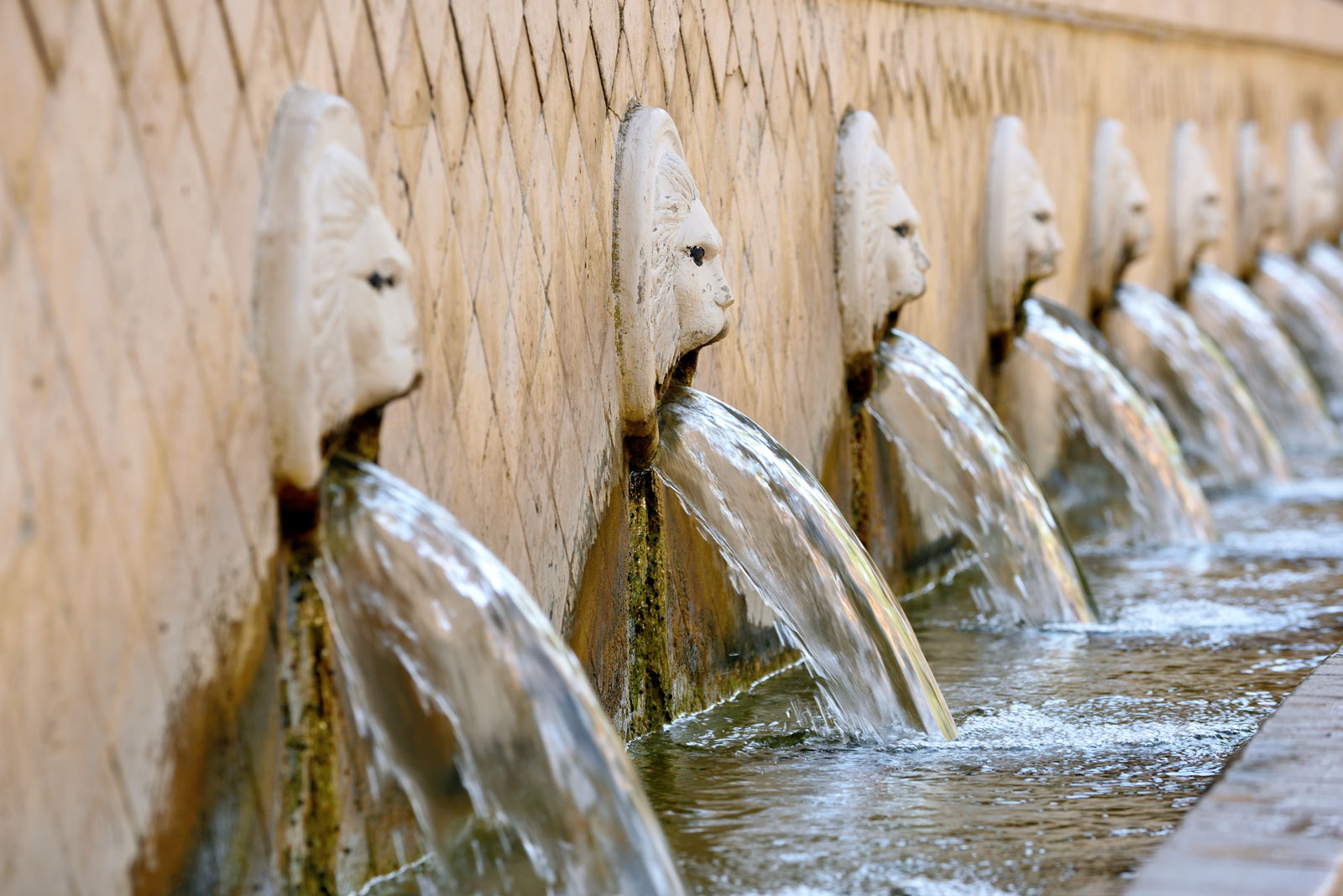 Spili
Τhe beautiful traditional Cretan village which is 30km far from Rethymnon, is typical of the centuries-old plane trees and the 25 lion-headed water fountains at its main square.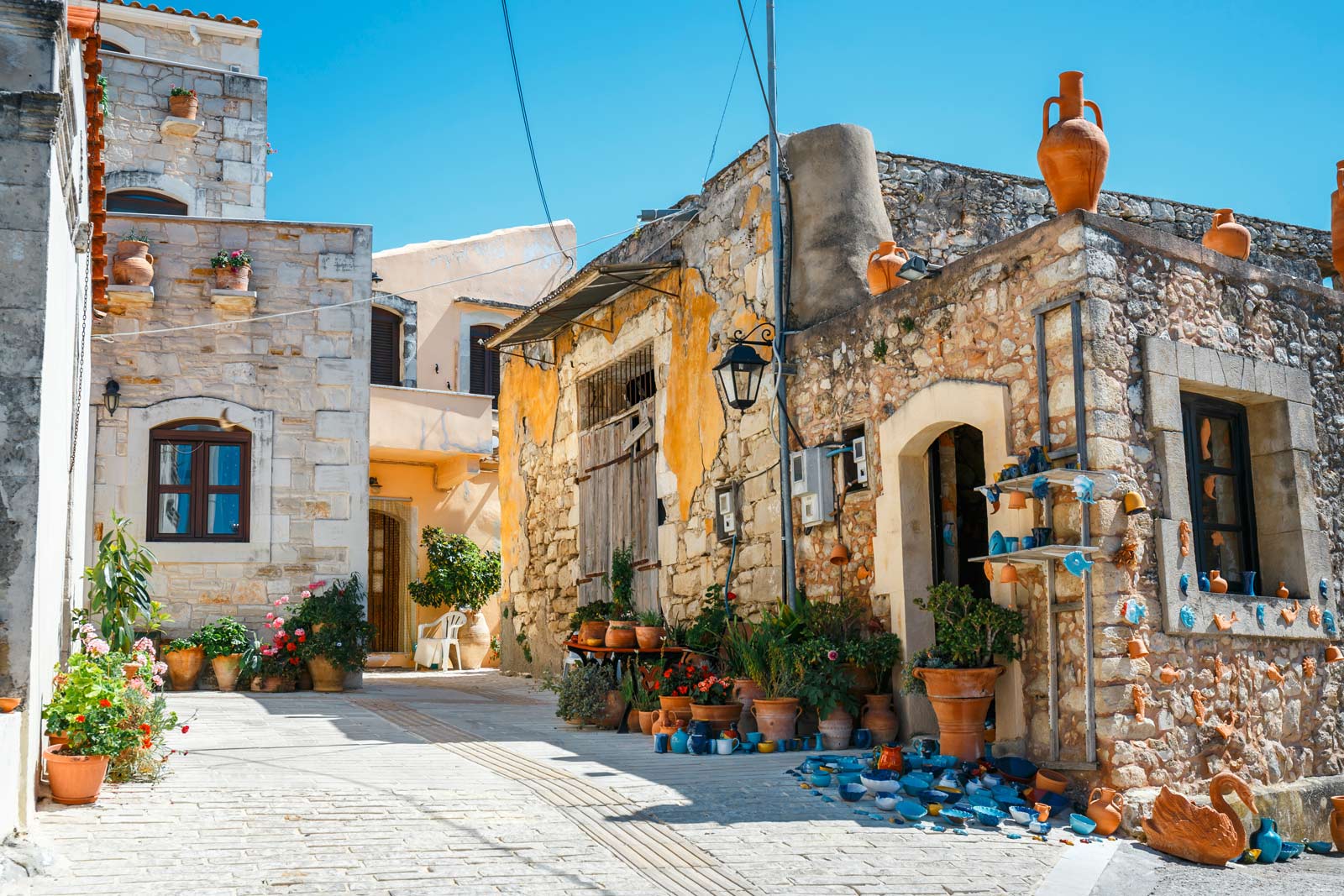 Museum of Ancient Eleftherna and Margarites village
The rich archaeological site of Eleftherna led to the creation of one of the most important museums in Greece, of great recognition and unique findings , the Archaeological Museum of Ancient Eleftherna. After visiting Elftherna, following a marvelous day trip, head towards the village of Margarites , situated at the northern foot of Psiloritis. Recognised for its pottery, ceramics and the art of blowing glass.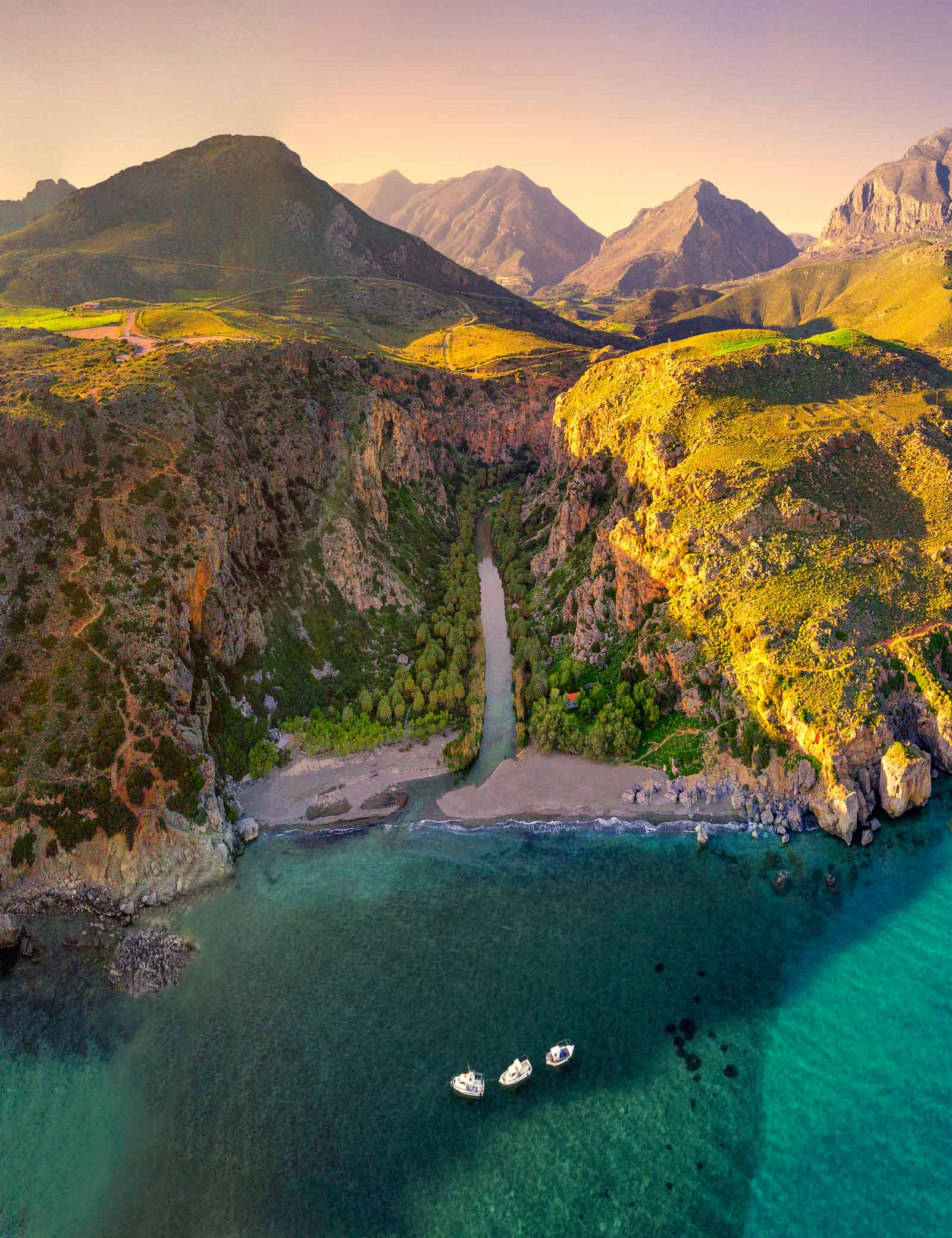 Monastery of Preveli and Preveli beach
Preveli Monastery is located on the south coast of Crete, 37 km far from Rethymnon. In a short distance from the Monastery, Preveli beach impresses with its dense palmtrees. One of the most famous beaches of Crete situated at the οutfalls of the Kourtaliotiko Gorge.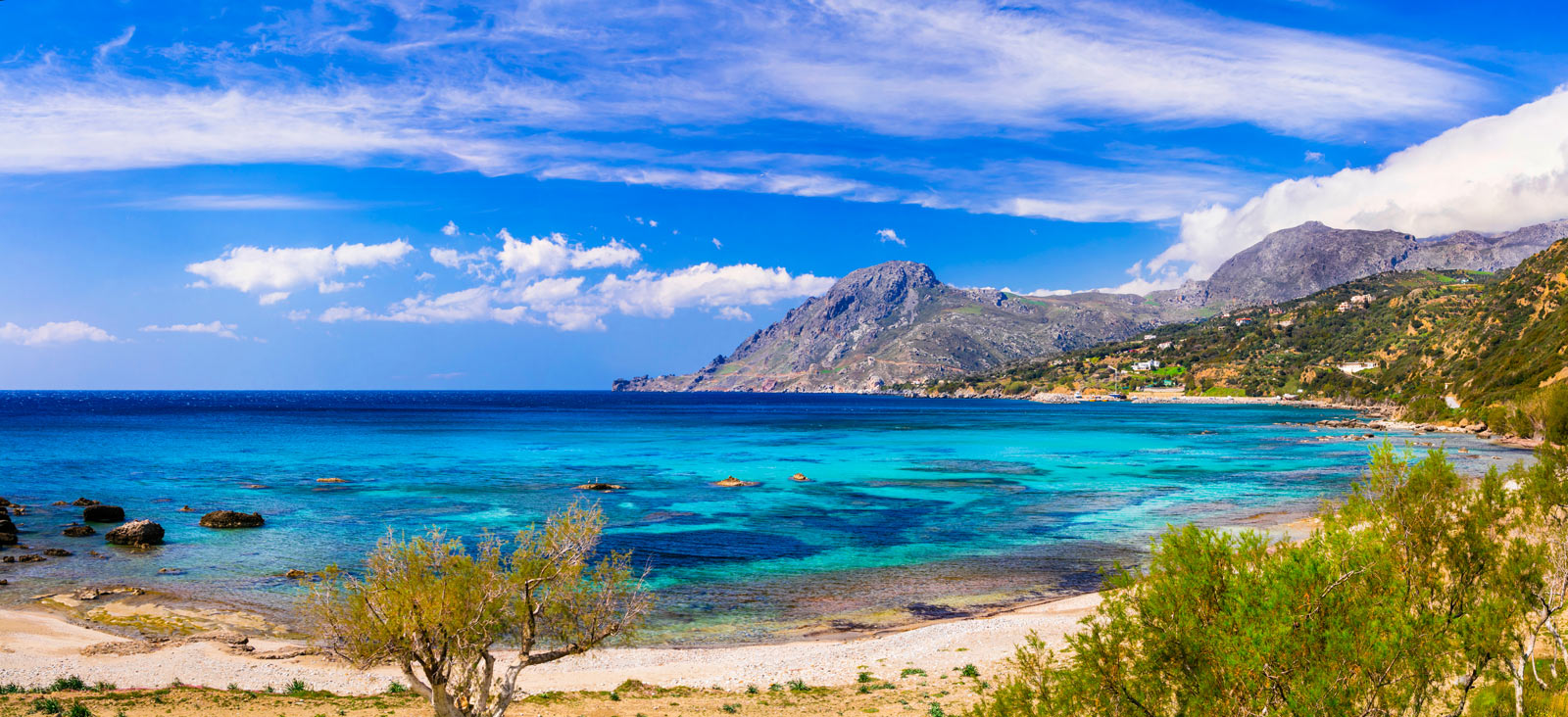 Plakias and the surrounding coasts
Plakias is located 40 km south of Rethymnon, overlooking the Libyan Sea with an alluring surrounding landscape. The inhabitants of this beautiful seaside village will make every effort to make your stay unforgettable.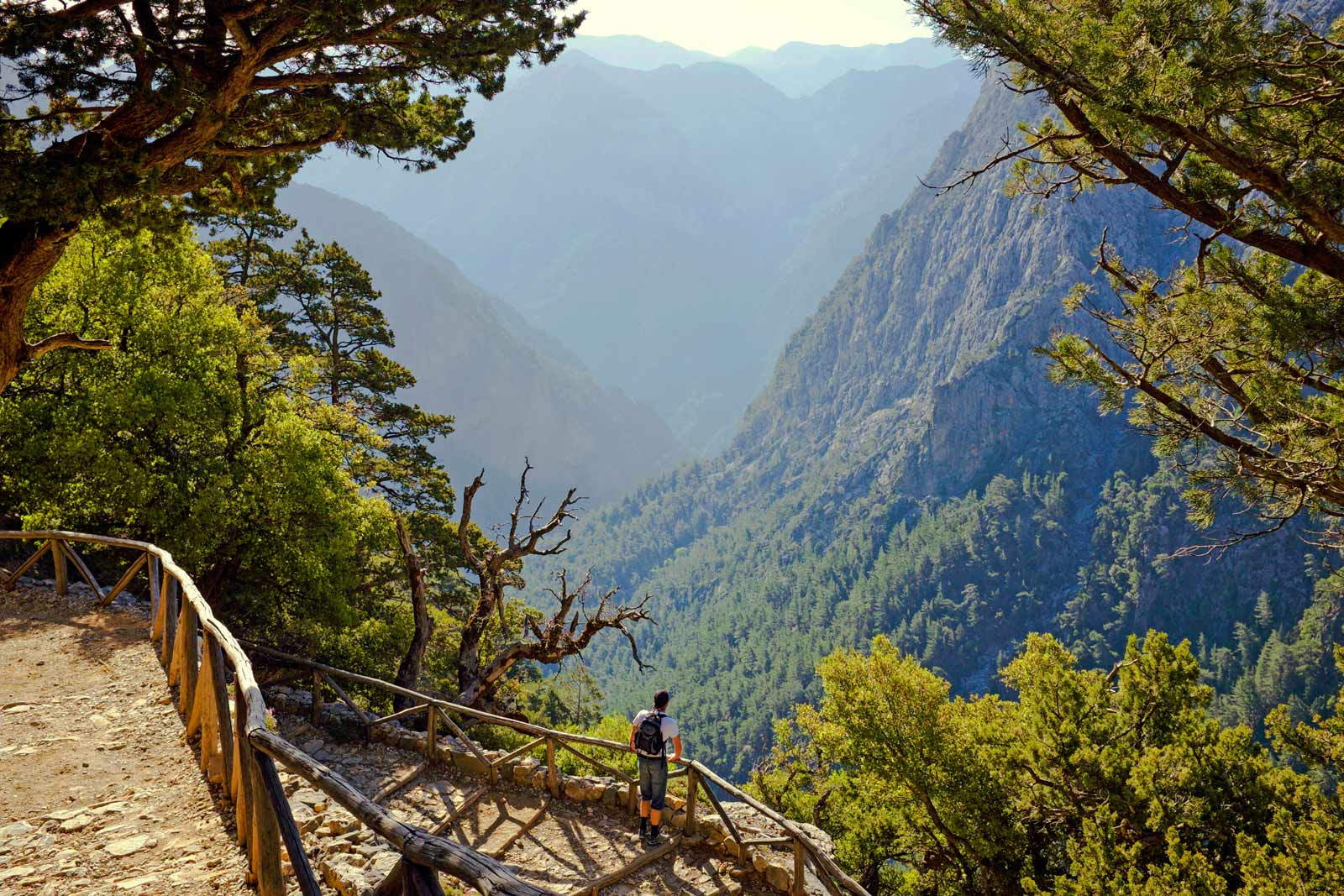 Samaria Gorge
The Samaria Gorge has been a National Park of Greece since 1962. It is 18km long and it's a home to many endemic species of birds and animals, such as the famous Cretan goat, Kri-kri.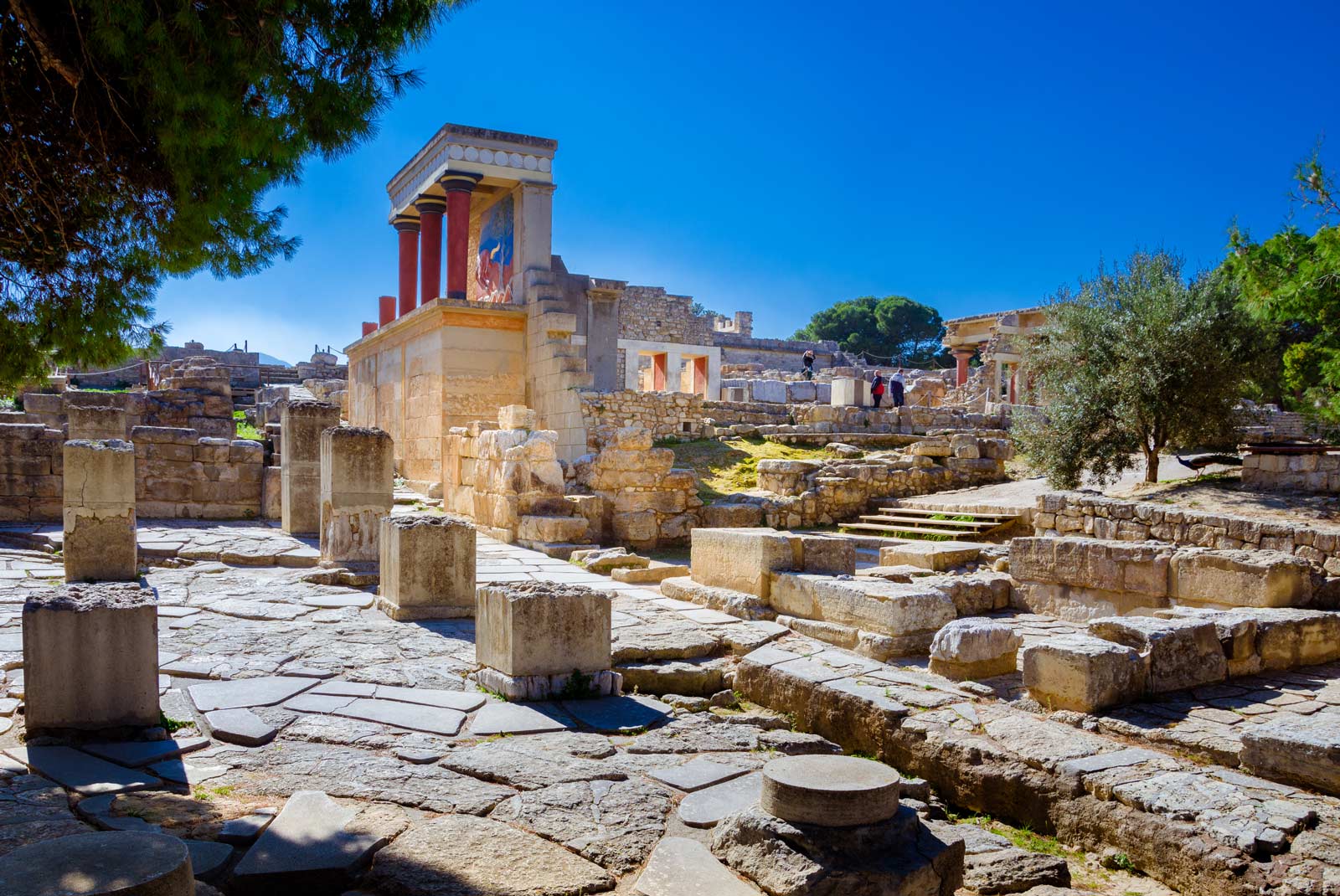 Knossos Palace
The Palace of Knossos and the Lost Civilization of Minos, is a discovery of 1900 AD. The important city of Knossos was the seat of the wise King Minos. The findings of the great Minoan sights are on display at the Archaeological Museum of Heraklion, which is worth visiting.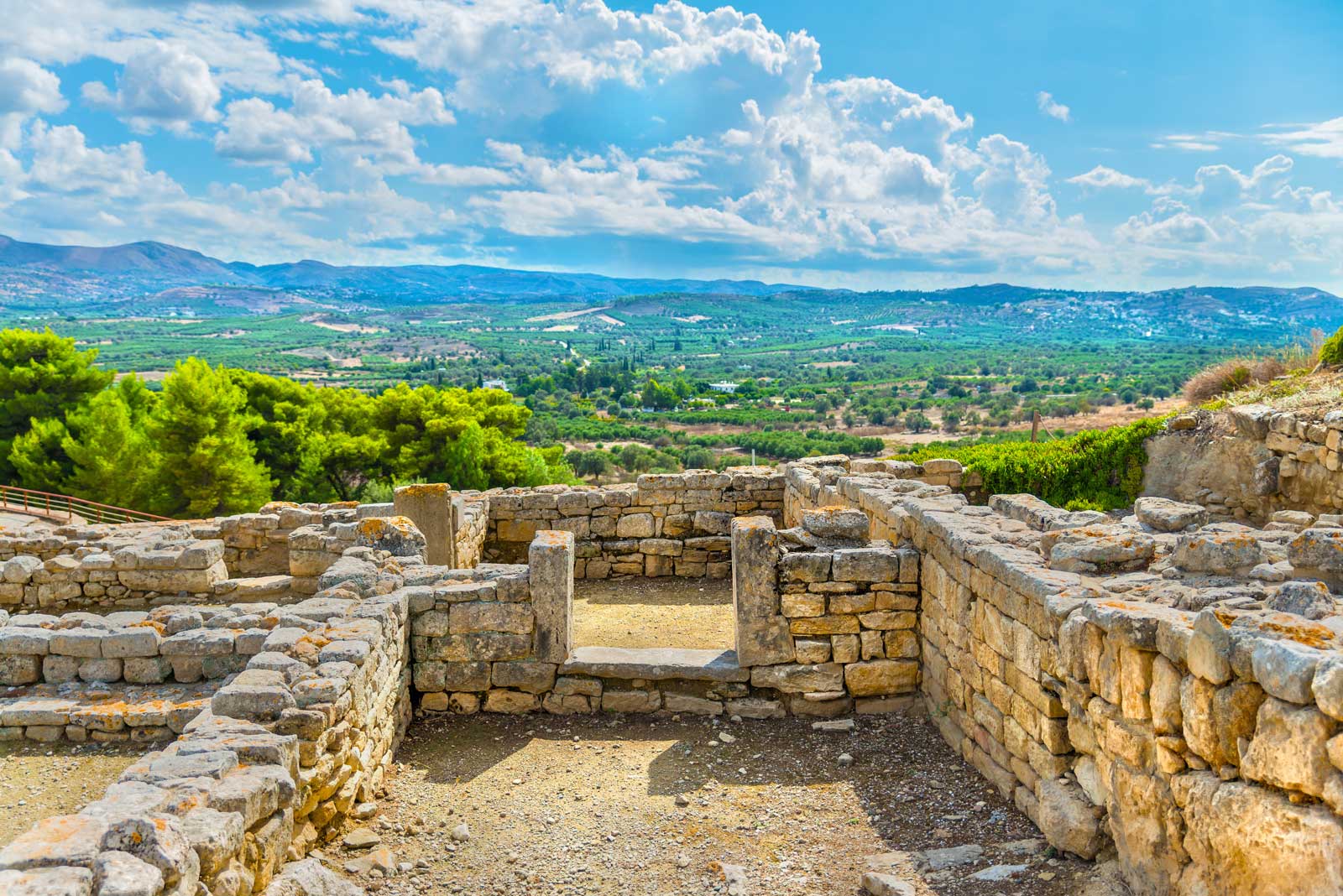 Phaistos Palace
Phaistos was the second most important city of Crete after Knossos. Today it is a critical archaeological site, located southwest of Heraklion, in the area of Messara. Surrounded by the imposing mountain ranges of Psiloritis, Asterousia and Lasithi Mountains, it offers an outstanding panoramic view high up from the hill.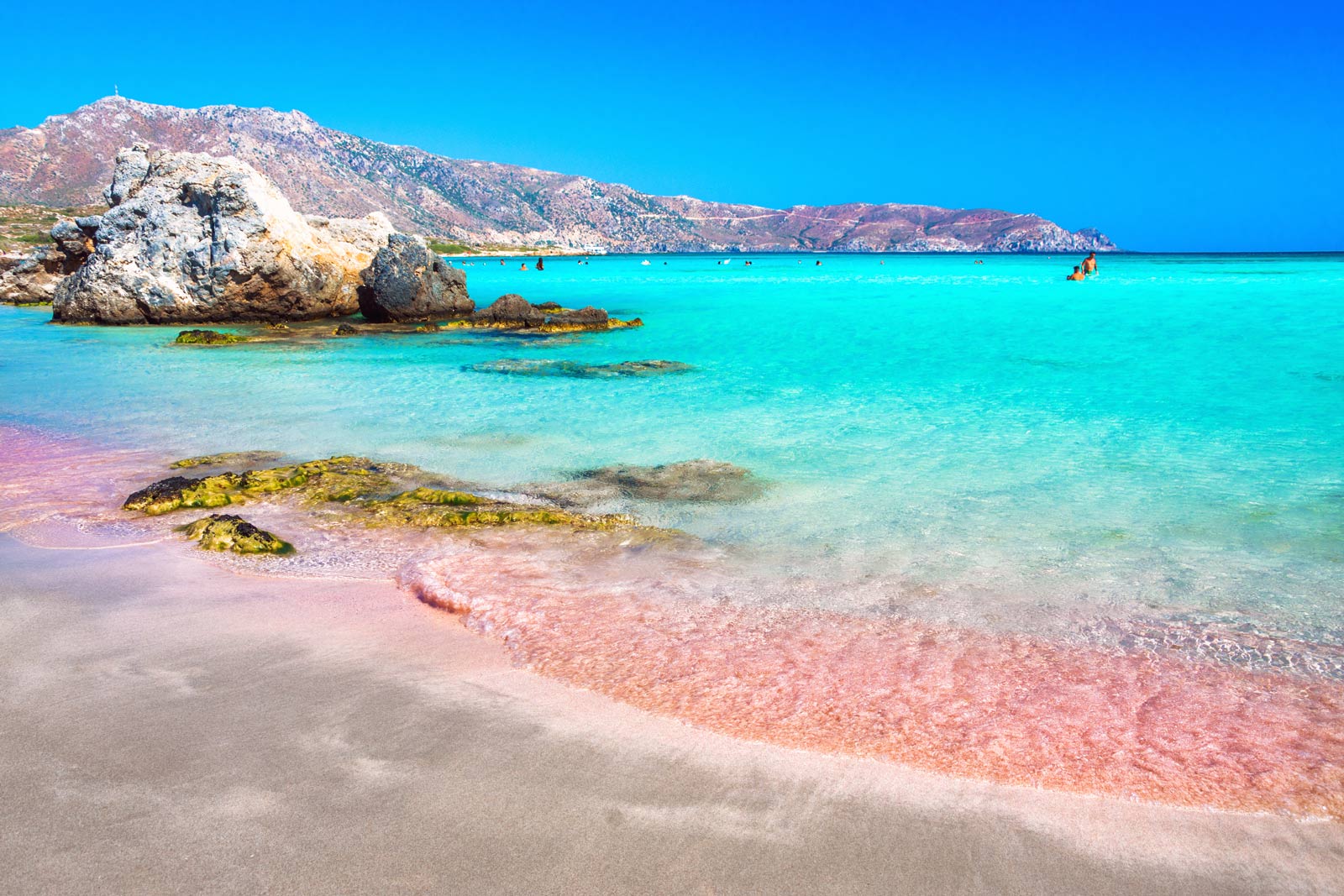 Elafonisi
In the western part of Crete and in the south of Chania, guests can easily reach the beach with the magical pink and gold sand. The lagoon type beach with the astonishing crystal clear water is absolutely worthwhile.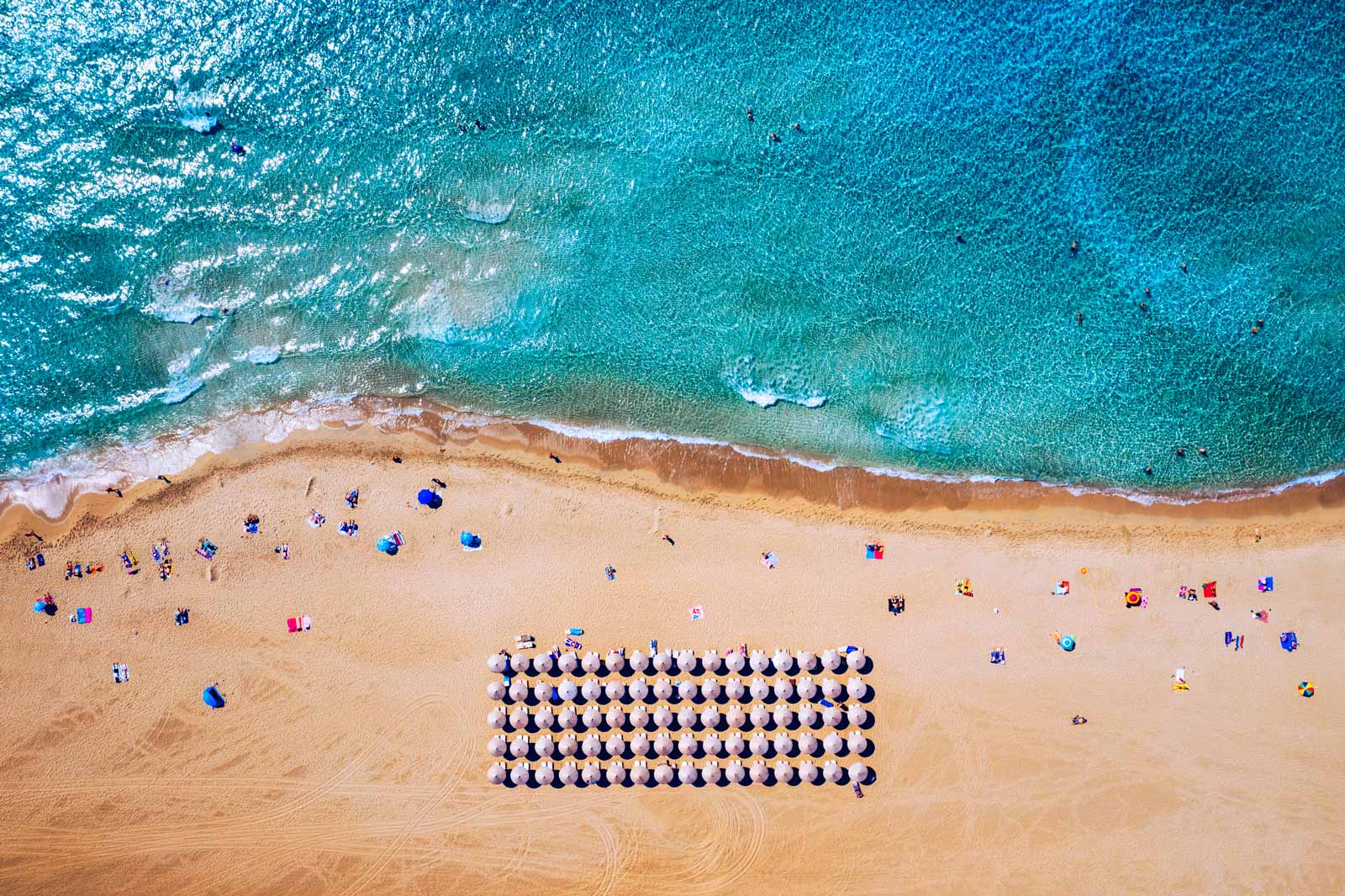 Falassarna
Known for its stunning sunsets and endless beach , it has been voted as the best beach in Greece. Swimming in those waters is phenomenal.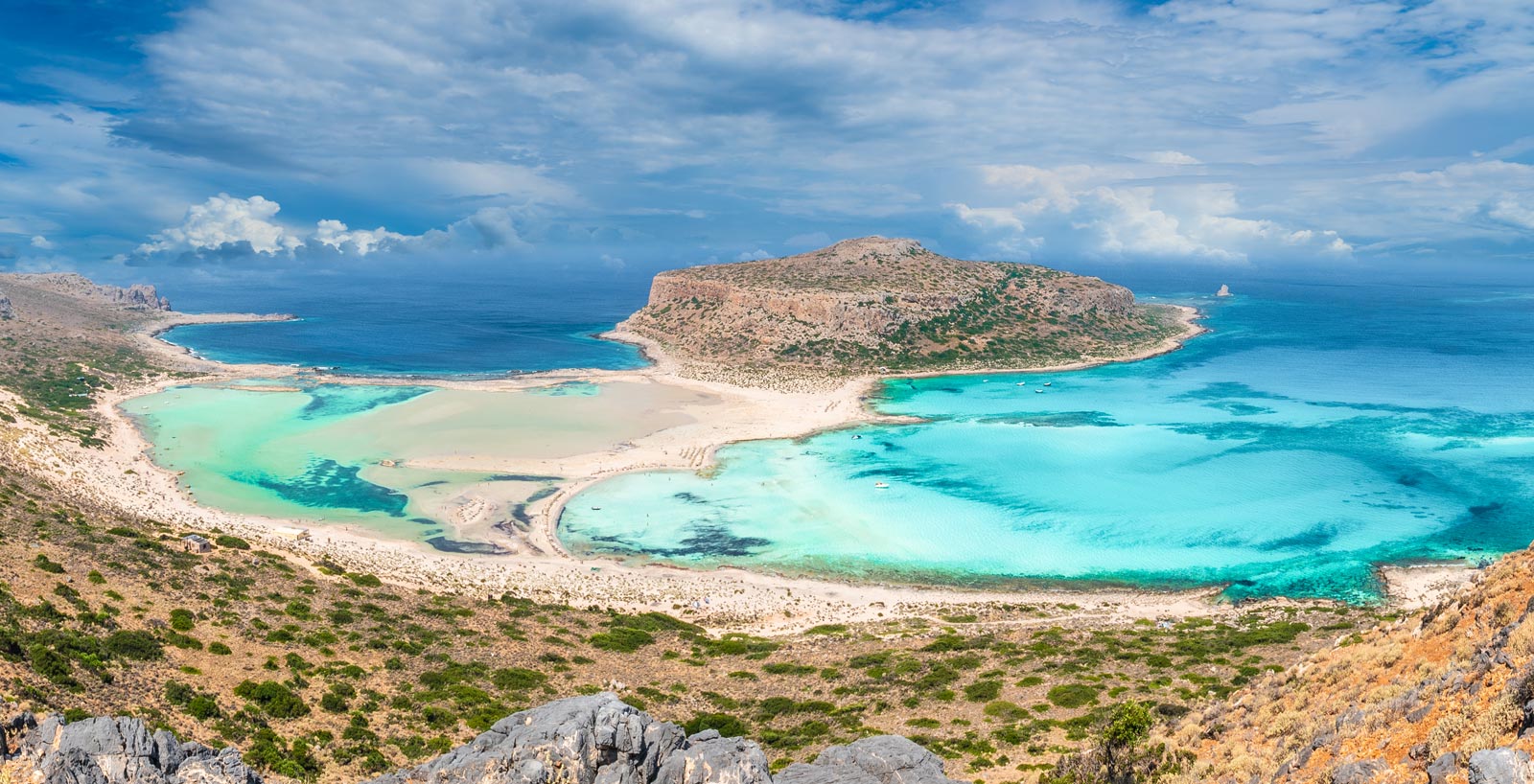 Gramvousa Island and Balos Lagoon
Gramvousa, is a small island with an impregnable castle of the16th-century on its top, coexisting with Balos lagoon with its dazzling blue-green waters and the multi shape seashells.